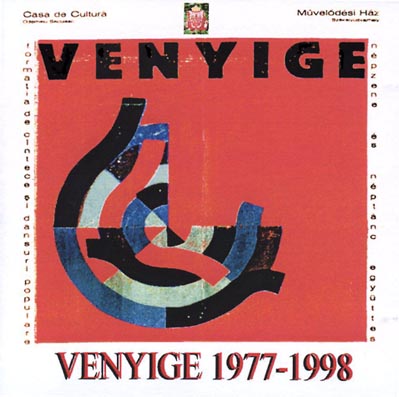 About the VENYIGE

VENYIGE activities
•
VENYIGE CD and
Tape

- edited with the occasion

of
35th anniversary of Venyige.
• Sommer-Course in
collaboration with VENYIGE
Date:28th of juni-
6th of july 2014.
Learn more >>
• Webb-Video: youtube-
VENYIGE-music
>>



C.T.D_T_WUTC
- the securest
way to Total*
Human
Realization
on the Earth-
planet.


Did You hear
about the famous
transylvanian
VENYIGE group?
It was they who
created and
applied a total
New and Unique
Music and Dance-
Creativity Model
- on the highest
level ! What about
them today?
Do You now who
from VENYIGE is
playing here?
Please Tell me
about them if You
now more.
Thanks.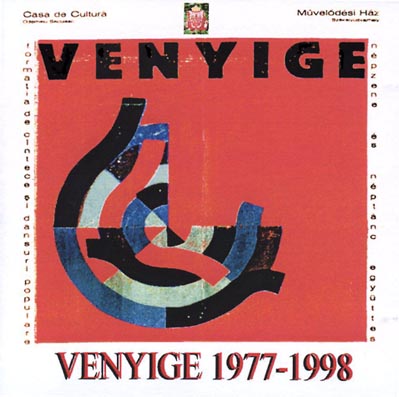 The first VENYIGE-affiisch, Székelyudvarhely/ Odorheiu-Secuiesc - of Bartha József.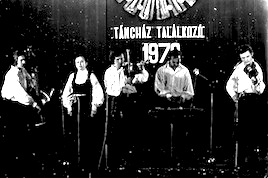 VENYIGE, Székelyudvarhely, 1978. << Tárkányi
J. János, Sinka Ignác, Szép Gyula, Sófalvi Mária, Fodor Béla <<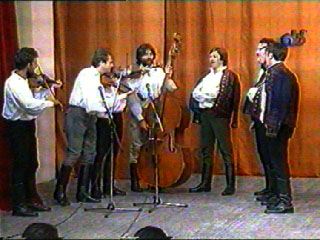 VENYIGE-Music and Song. Székelyudvarhely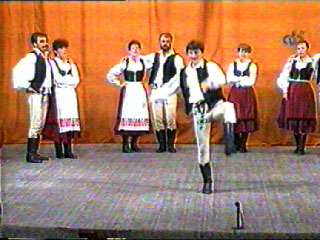 VENYIGE-Dances from Udvarhelyszék.
Solistic verbunk: Kovács Imre.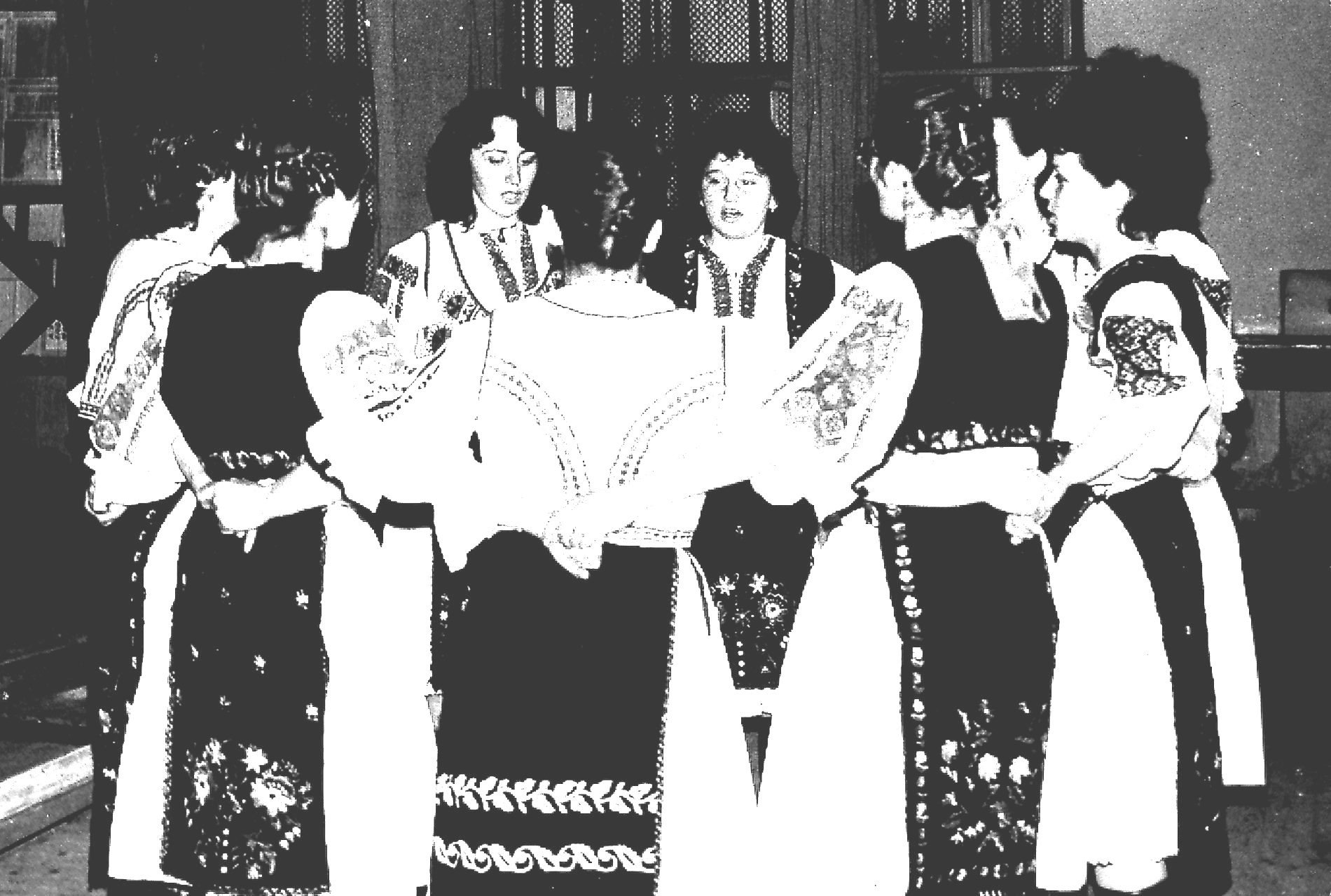 VENYIGE-girls. Ring-dance from Maros-Küküllô country/region, Transylvania.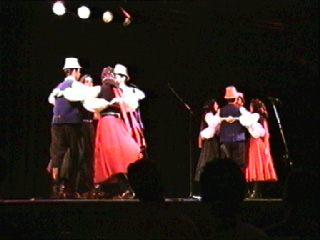 Venyige in Lund, Széki négyes, Sweden
VENYIGE on Youtube >>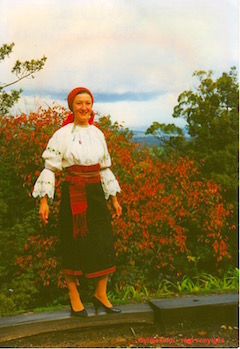 Berecz Mária Ildikó, (Gyimesi-Ildi), Venyige, Székelyudvarhely

<<To Top of Page>>
@

@

@

l@

@

@

"V E N Y I G E"
The Folk Music and Folk Dance Ensemble 'Venyige'



The Folk Music and Folk Dance Ensemble 'Venyige' was established in
Székelyudvarhely city, (in Harghita county, Transylvania, Romania) the autumn
of 1977 - of initiative and board (between 1997-1987) of Adalbert Béla Fodor.
The World Universal Center Of Total Development and the World University..,
(the 'ITEK University': I.T'E.K-, TEKIA & W.U.T.E.C.S., EKTA) and within this
the transylvanian ETHNOCULTURE Academic Foundation and Academy by its formational
and developmental process is closely related
to the transylvanian VENYIGE Dance House Movement and to the "VENYIGE" Folkmusic
and Folkdance Ensemble, both playing
an important role in Transylvania.
Furthermore the process of establishing
and extending the above mentioned
movement and group provided a period
rich in activity and experience, with the
cooperation on a cultural field of hundreds,
maybe thousands of people with different
ethnical origins from Transylvania and its
regions, especially from Udvarhelyszék - in the Székelyföld.
This process mainly contributed to the formation of the spiritual-ideal ground and of the
actual content and formal criteria of thebWold University... (ITEK-University), it's leading
sciences and etablishing of the departament of Music and Dance, and m. more.
This - VENYIGE-Dancehouse Movement period - was the period when the ideal and formal
bases of the ITEK Academy were established, which could develop under the sign of the VENYIGE Folkmusic and Folkdance Center in Székelyudvarhely (1977-1978) - and later became further developed and integrated to the actualy cultural-educational and scientific development center C.T.D_ WUTC.

Learn more here abouth
EKTA-Transylvania >>>


V E NY I G E activities
• VENYIGE Dance-House CD
Extract from the lyrics of the Venyige CD.

The Venyige Tape and CD,

was edited by the

ETHOCULTURE Academy

made to honour the

establishment of the

Dance-

House from Székely-

Udvarhely

and Venyige dance
group

with the occasion of its

35th anniversary.
The CD consists of the

Kalotaszeg Tours in the

Vista
Region Performance which
took place in 1984.

We selected the following

Vista Region

Performances:
1) csárdás dance and

szökõs/szöktetõs from

Udvarhelyszék
2) leánykörtánc, ritka és

sûrû pontozó from

Kutasföld
3) folk music from

Udvarhelyszék (MGy)

4) Marosszéki forgatós
5) Válaszúti keserves (KT)
6) Gyimesi dances: héjszák,
lassú- és sebes magyaros, kettõs...
7) Kalotaszegi legényesek
8) Dunafalvi leánykõrtánc
9) Marosmagyarói folk songs
10) Széki dances, dancesongs
11) Felcsíki folk music
12) Mezõségi táncrend ... (13) Haza is kéne már menni...

Musicians: Tárkányi J. János,
Forró István, Orbán László

(violin);Szép Gyula (viola,

ütôgardony [percussion

instrument], Ruszu László

(viola); Balázsi József,

(double bass), Fodor Béla

(double bass, ütôgardony).
Singers: Kelemen Tekla (KT)

and Miklós Gyöngyike (MGy)

and the rest of the Venyige

members...
Dancers: the Venyige members…
Artistic and technic editor

in charge of the video and

audio output: Dr. Illés László,

Helsinborg, Sweden.
CD-cover edited from the

first Venyige printed poster,

designed by Bartha József,

artist, member of the

Venyige


dance group in

cooperation


with Fodor Bélain 1983.
Editor in charge: Fodor Béla Adalbert.
The VENYIGE-CD is edited by

International Institute For

Total Ethno Culture, ITEK &

Akademia Ethnokultura -

Transylvania.
(Copyright © All rights reserved)
VENYIGE musik on Youtube >>


Summer-Course in: Regional Ethno- Musicology and EthnoChoreology in Transylvania,

-

in collaboration with VENYIGE
Date: 16th of august - 22th of august 2021. Learn more >>

Intrested of VENYIGE-MUSIC or other transylvanian authentic improvisative music and dances?
Learn more here >>

Studies about or with connection to VENYIGE: • The Transylvanian Dance-House Movement. "VENYIGE" - a Dancehouse on the way of realization. (in swedish) Learn more >>


Venyige performance. Dances from Gyimes: Dancing:Béla, Dita, Editke and László.


Leanykörtánc / Girls-ringdance. VENYIGE on Youtube >>


Kovács Imre, Jobb Levente, Vass Dénes, Orbán László. Mandsnces from Szék, Transylvania.


Solistic improvisative mandance''Legényes'' from Kalotaszeg. Jobb Levente, Kovács Géza, Vass Dénes, Fodor Béla.VENYIGE on Youtube >>


Mandance 'Legényes' from Kalotaszeg,
Transylvania. Lázár Zoltán, Jobb Levente, Fodor Béla. VENYIGE on Youtube >>


"Ritka magyar" slow hungaraian solistic dance from Mezôség, Center-Transylvania.Dancing: Béla Fodor and playing the Venyige group: Forró István, Tárkányi J. János, Szép Gyula, Balázsi József.

Venyige-dances. Kovács Géza and Sándor Aranka